Published on February 14th, 2019
#EUNews - Let's talk about what the EU actually does 🔊 it is all about the future: of Europe, of you and the EU
📌#FutureOfEurope: Italian PM urges MEPs to restore faith in the European project🔮🇮🇹👐
📌 Pensions: EU makes it easier to save for retirement 👵💭💰
📌 #ttimv: FIFPro joins the EP information campaign 👍⚽🗳️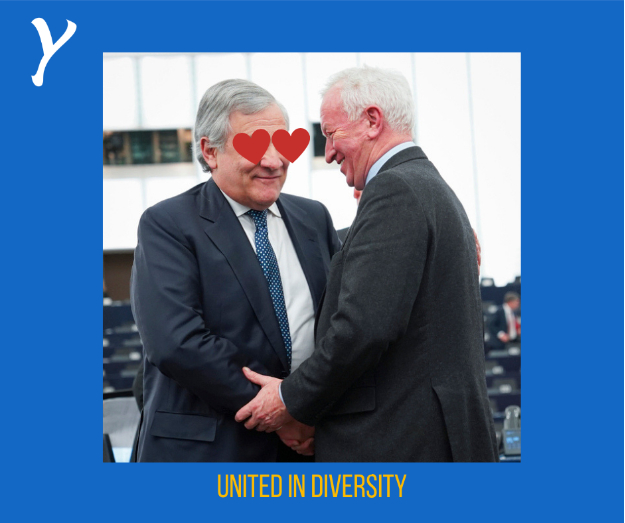 #FutureOfEurope: Italian PM urges MEPs to restore faith in the European project🔮🇮🇹👐
➡️In a plenary debate the Italian Prime Minister Giuseppe Conte laid out his idea of how to strengthen the Union. Among his ideas were creating a common EU seat in the UN Security Council, a new approach to tackling migration through a partnership of equals with Africa, to overcome austerity by committing to the values of social solidarity and sustainable development, and to grant more powers to the EP by giving them the right of inquiry and the right to initiate legislation.
🔜 Peter Pellegrini, Prime Minister of Slovakia, will address MEPs at the March I plenary session in Strasbourg.
Pensions: EU makes it easier to save for retirement 👵💭💰
➡️ EU institutions agreed new rules that will make it easier for people to put money aside for their retirement. The so called 'pan-European pension product' (PEPP) is a new class of personal pension scheme, aimed at providing greater choice for people who wish to save for their retirement. In Europe, the personal pension market is currently fragmented, due to a patchwork of rules that impede the development of a market at EU level. In some member states, the market is virtually nonexistent and choice is often limited. This leads to higher costs for savers and a shortage of liquidity on markets. PEPPs will be a new EU-wide saving option that will complement state-based, occupational and national personal pension schemes.
#ttimv: FIFPro joins the EP information campaign 👍⚽🗳️
➡️ It is the third big collaboration for the EP-campaign: EP President Antonio Tajani and Secretary General of footballers' federation FIFPro Europe Jonas Baer-Hoffmann signed an agreement to mobilise voters ahead of the 2019 EP elections. They will work together to form a network of professional footballers on a pan-European, national and local level to create momentum in the lead-up to the elections. The 10 main participating countries in this collaboration are Italy, Spain, Croatia, Austria, Slovenia, Cyprus, Sweden, Finland, Portugal, and the Czech Republic.
🔥 If you want to be updated, too, we suggest the European Parliament's press service http://www.europarl.europa.eu/news/en/press-room and the European Commission's news room https://europa.eu/newsroom/home_en