#EUNews - Let's talk about what the EU actually does 🔊 Committee week: Anti-fraud, Education, the Italian budget and recommendations for a new EC
📌Anti-Fraud: there is to be a new Chief in town - and the selection turns into a power play
📌Education: Commission registers 'Europe CARES - Inclusive Quality Education for Children with Disabilities' initiative
📌Italy: High debt and bad loans still raise eyebrows in Brussels
📌The odd one out: Survey results suggest priorities for the new EU Commission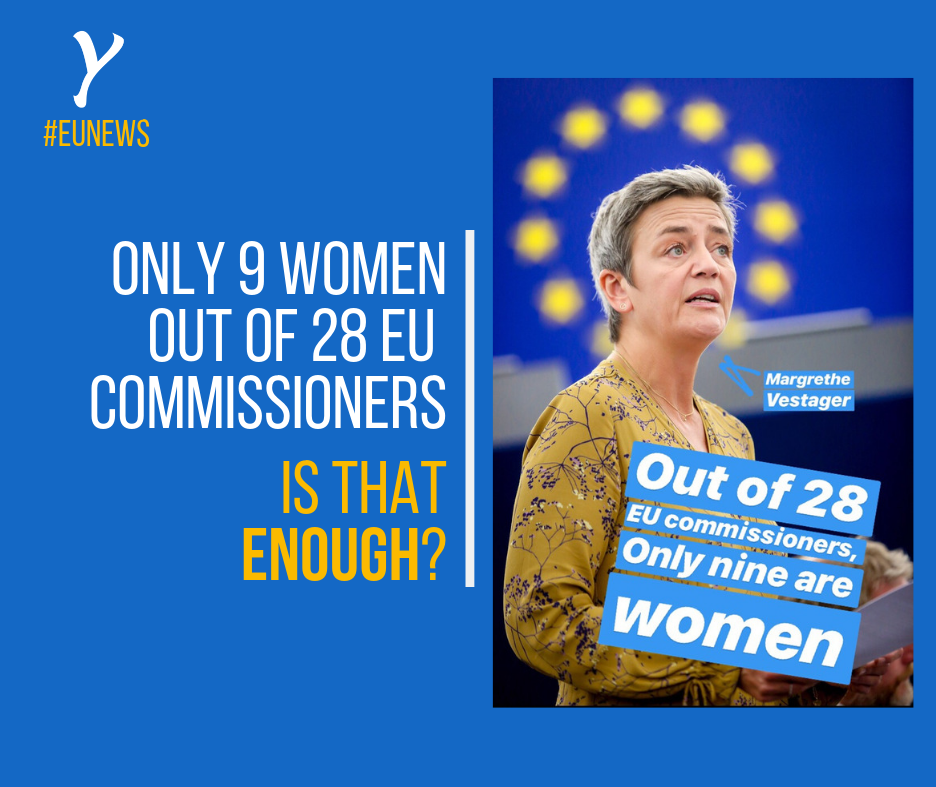 Anti-Fraud: there is to be a new Chief in town - and the selection turns into a power play
➡️To find the first ever EU Chief Prosecutor, MEPs quizzed the candidates. Laura Codruţa Kövesi from Romania came out on top, but Jean-François Bohnert from France is the Councils' favoured candidate - and both institutions have to agree. Bad press from Bucharest for the Romanian candidate has some assume that the EP went for her to have a Prosecutor willing to stand up to the Council. The new office is to be based in Luxembourg, in charge of investigating, prosecuting and bringing to justice crimes against the EU budget, such as fraud, corruption or cross-border VAT fraud above 10 million euros.
Education: Commission registers 'Europe CARES - Inclusive Quality Education for Children with Disabilities' initiative
➡️ The European Commission has today decided to register a European Citizens' Initiative. The objective of the initiative is to ensure: "the right to inclusive education of children and adults with disabilities within the European Union". The organisers therefore call on the Commission to "draft a bill on a common EU framework of inclusive education, which will ensure that no child is left behind when it comes to early intervention services, education and transition towards the labour market". Under the Treaties, the EU can take legal action aimed at combating discrimination based on disability as well as support Member States' efforts when it comes to education systems and vocational trainings.
🔜 The collection of signatures will start on 4 March 2019.
Italy: High debt and bad loans still raise eyebrows in Brussels
➡️The Commissions annual country report has revealed that, for Italy, the progress made in some policy areas in earlier years has been overshadowed by worsening prospects largely coming from the planned budgetary deterioration and a broadly stalled reform agenda. Recent policy measures backtrack on elements of previous reforms and will affect negatively the sustainability of public finances, productivity and potential GDP growth. Looking forward, the aggravation or the alleviation of imbalances will crucially depend on policy commitments and their implementation.
🔝For Bulgaria, Germany, Ireland, Greece, Spain, France, Croatia, Cyprus, the Netherlands, Portugal, Romania and Sweden economic imbalances were found as well.
The odd one out: Survey results suggest priorities for the new EU Commission
➡️ Nearly 1,800 people took part in a survey by public affairs firm Burson Cohn & Wolfe (BCW), prepared in collaboration with EURACTIV. Amongst other interesting verdicts, recommendations on the priorities of the next Commission were made: Environment and climate change were marked as the most important policy priority. Making the EU more democratic comes next, followed by migration, and the economy. A small amount of respondents named defence and security policy, but over half called for an equal gender balance in the next Commission as well as more ethnic diversity.
🆙Sad fact: out of currently 28 Commissioners, all are white and only nine are women.
🔥 If you want to be updated, too, we suggest the European Parliament's press service http://www.europarl.europa.eu/news/en/press-room and the European Commission's news room https://europa.eu/newsroom/home_en