#EUNews - Let's talk about what the EU actually does 🔊EP in election mode, CoE on Brexit, EC reflecting on sustainability
📌EP2019: Parliament agrees on Partnership with businesses ahead of Elections🗳️🤝👔
📌Brexit: Visa-free access to the EU for UK nationals and to the UK for EU citizens🤗🛂🏝️
📌Brexit: Council wants to ensure continued funding for the PEACE programme🕊️🚧🤝
📌Sustainability: Commission sets the tone on reaching a more sustainable Europe by 2030📢🌱🌍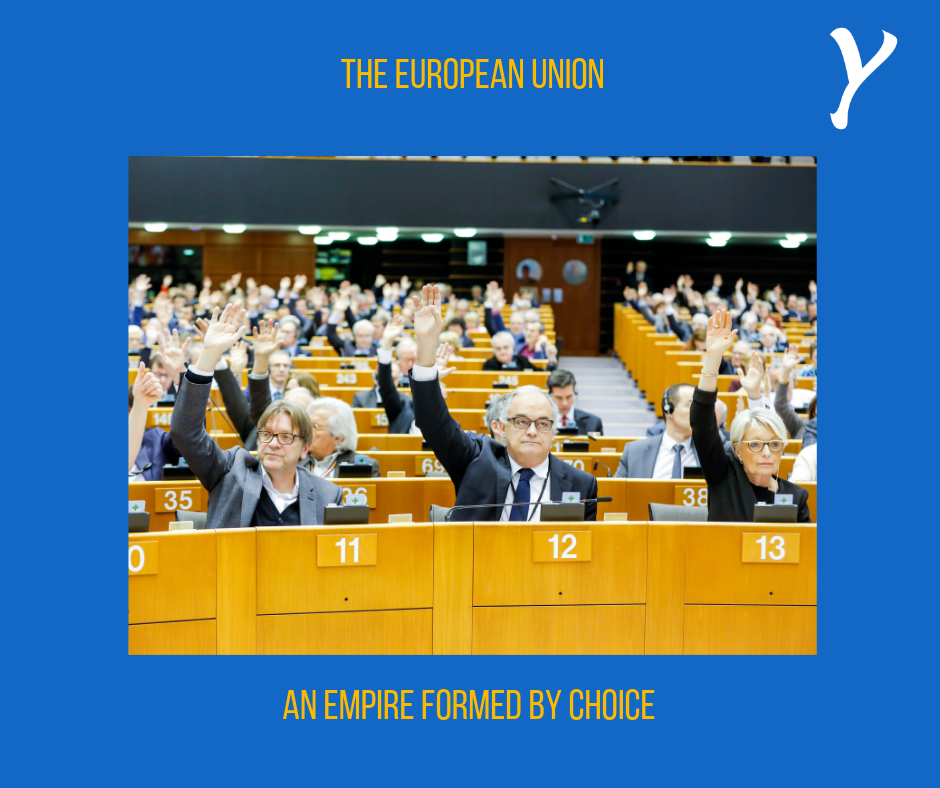 EP2019: Parliament agrees on Partnership with businesses ahead of Elections🗳️🤝👔
➡️Businesses profit massively from the EU, not least because of free movement for services, goods and people. That is why EP President Tajani and EUROCHAMBRES President Leitl signed an agreement to work closer together to highlight the importance and relevance of the European Elections 2019 and accordingly to mobilize citizens to vote in May on an informed basis.
Brexit: Visa-free access to the EU for UK nationals and to the UK for EU citizens🤗🛂🏝️
➡️ UK nationals are to be exempted from visa requirements for short stays in the EU, provided that EU nationals get the same right in the UK.
Visa waiver to apply if the UK leaves the EU
🔜 The negotiating mandate will need to be confirmed by the Chamber, during the session starting tomorrow in Brussels. Talks will then begin once the Council adopts its own common position.
Brexit: Council wants to ensure continued funding for the PEACE programme🕊️🚧🤝
➡️ The PEACE programme supports peace and reconciliation at the border of Ireland and Northern Ireland. EU ambassadors supported a proposal for a regulation which establishes rules for the continuation of the cooperation programme under all Brexit scenarios. The funding levels would remain unchanged until the end of 2020 and continue to be financed from the EU budget.
🔜 The EP is expected to formally adopt its position at first reading at its first plenary session in March. The adoption in the Council is scheduled for mid-March.
Sustainability: Commission sets the tone on reaching a more sustainable Europe by 2030📢🌱🌍
➡️ The European Commission published a reflection paper, that is meant to guide the discussion of the member states on how to implement the sustainable development goals (SDG -Paris agreement) in Europe. It puts forward three scenarios that aim to spur debate: (1) An overarching EU SDGs strategy guiding the actions of the EU and its Member States; (2) A continued mainstreaming of the SDGs in all relevant EU policies by the Commission, but not enforcing Member States' action; (3) An enhanced focus on external action while consolidating current sustainability ambition at EU level.
🔜 The EU governments meet for a high-level summit on the future of the European project in Sibiu in May.
🔥 If you want to be updated, too, we suggest the European Parliament's press service http://www.europarl.europa.eu/news/en/press-room and the European Commission's news room https://europa.eu/newsroom/home_en