Published on September 27th, 2018
This week gave us 
📌 Budget for Progress: MEP's increase in funding for youth, migration and research 💶📚
📌 EU vs climate change: Commission presents its achievements within the Action Plan for the Planet 🌍✔
📌 Champion of Multilateralism: Juncker, Mogherini, Timmermans and Tusk participate in high level meetings during the start of the 73rd United Nations General Assembly 🤝 🇺🇳
📌 Fact-check this: Today and tomorrow parliament hosts a conference for Fact-Checking organisations 📣✔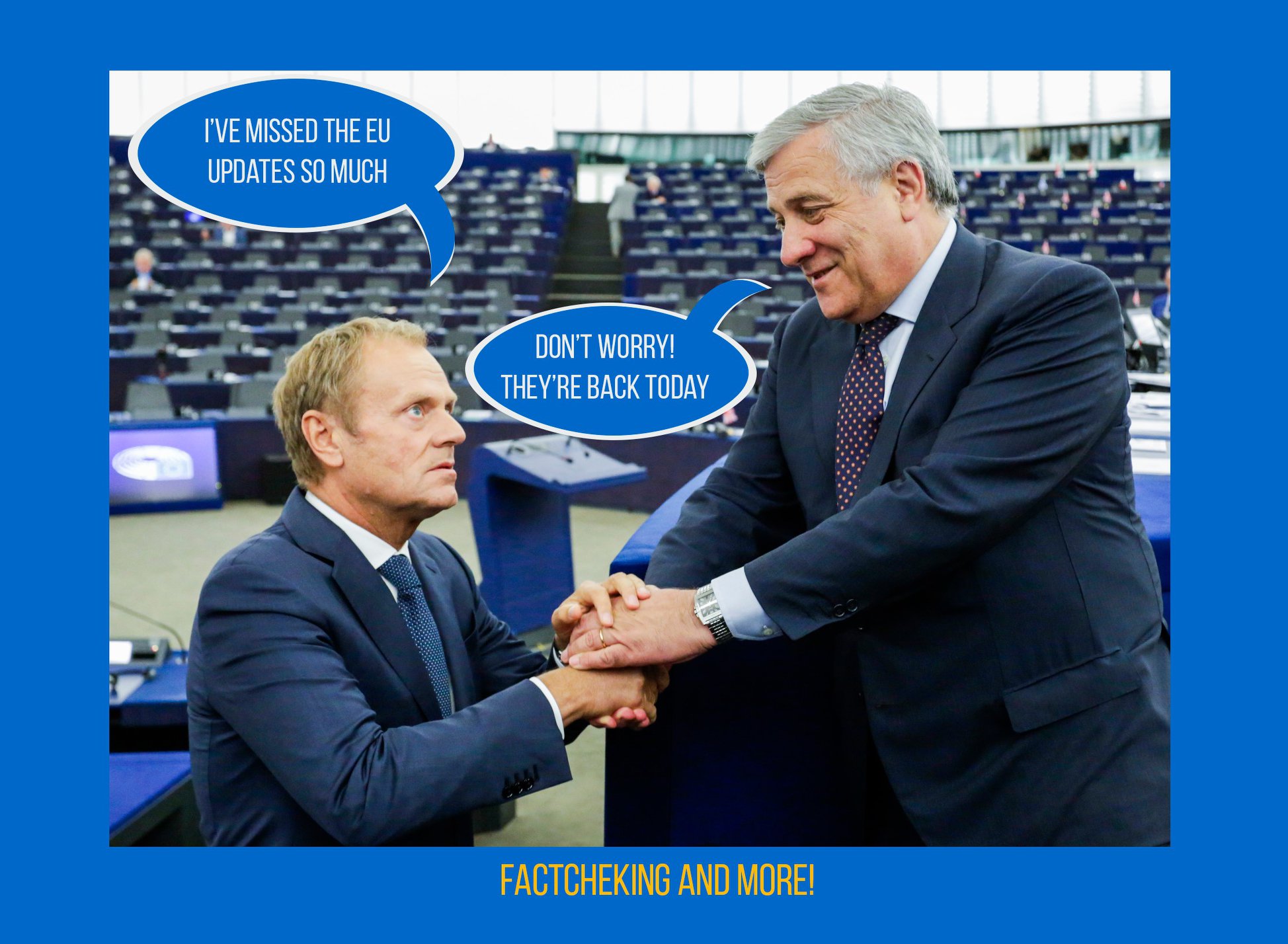 ➡Budget for Progress: MEP's increase in funding for youth, migration and research 💶📚️
🔜 Budget MEP's have voted to increase the budget proposal of the Commission by a total of 717 Million Euros. The main beneficiaries of this increase are the Erasmus+ Programme, the Youth Employment Initiative and Connecting Europe Facility with an added 365 million, 364.7 million and 265.9 million respectively. MEP's further increased the budget for the EU's Development Cooperation Instrument, the European Neighbourhood Instrument and the pre-accession support for the western Balkans, in order to mitigate migration and bettering the situations of countries surrounding the EU.
➡️ EU vs climate change: Commission presents its achievements within the Action Plan for the Planet 🌍✔
🔜 In December 2017 The commission had presented its Action Plan for the Planet, a combination of 10 initiatives whose aim it is to take various different business sectors and guide them into a climate friendlier area. Therefore in this week in New York the Commission presented its first steps and results. Especially specifying the intention to invest more in the development of clean industrial technologies by slowly increasing the budget for Horizon 2020 from 1 Billion Euro to 2 Billion.
➡️ Champion of Multilateralism: Juncker, Mogherini, Timmermans and Tusk participate in high level meetings during the start of the 73rd United Nations General Assembly 🤝 🇺
🔜 Following the State of the Union speech the Commission steps up its international game and comes in big during the kick off week of the General Assembly. Meeting with the UN General Secretary, having trilateral cooperation talks between EU-UN-AU (African union for those who do not know), bilateral meetings with various African leaders as well as having most commissioners participating in core debates in their field of expertise and proposing various progressive Initiatives. Such as the launch the next phase of the EU-UN Spotlight Initiative, aimed at eliminating all forms of violence against women and girls.
➡️ Fact-check this: Today and tomorrow parliament hosts a conference for Fact-Checking organisations 📣✔
🔜 Facing the worldwide decline of trust in parliamentary democratic institutions and politicians due to the technological changes which have shoved the world into an age of disinformation the European Parliament decided to host a conference dedicated to knowledge transfer and sharing best practices with each other on fact-checking and combatting disinformation. In view of the next European Parliament elections in 2019 the conference is being held with 60 representatives of Fact-checking organisations from all over Europe.