Published on June 7th, 2018
Let us talk for a sec about how the EU effects our daily life or is about to 
🔊
This week gave us 
🤝
🇪🇺
EU Telecoms deal: Fees on calls across the EU capped by 2019 and 5G network by 2020 
📞
📲
New rules on drivers' working conditions and fair competition in road transport 
🚛
🚚
🙆
♂️
Digital Union: free flow of non-personal data in the EU. Data as 5th freedom in the single market 
🚨
🔓
📨
EU-wide penalties for money laundering 
💸
⚫️
🚫
⚪️
Halting spread of drug resistance from animals to humans 
🐖
🐂
😷

EU Telecoms deal: Fees on calls across the EU capped by 2019 and 5G network by 2020 
📞
📲

➡️ Tuesday the Parliament and Council (EU co-legislators) provisionally agreed on a reform of EU telecom rules that aims to boost the investments needed to make 5G connectivity available for all EU citizens by 2020, enhance protection of users and introduce a cap on disproportionate fees on calls between EU countries 
⬇️
• Cheaper phone calls and texts by 2019
• Telecom providers should use encryption to prevent and minimise the impact of security incidents on users.
• Reverse 112 to alert in the event of a terrorist attack, introduced by MEPs, will ensure citizens are alerted by SMS in the event of imminent major emergencies and disasters, such as a terrorist attack or a natural catastrophe.

🔜 Once it is green-lighted by Parliament at June's plenary session, three-way ("trilogue") talks between Parliament, Council and Commission can start.
New rules on drivers' working conditions and fair competition in road transport? Yes according to the Transport Committee in the European Parliament 
🚛
🚚
🙆
♂️

➡️ Updated EU rules to fight illegal practices in road transport and to help improve drivers' employment conditions were approved by the Transport Committee in the European Parliament. The rules will help step up enforcement to fight illegal practices, such as use of letterbox companies or breaking the limits for operating in national markets after a cross-border delivery (so-called 'cabotage').They will also clarify rules on the application of national minimum wage laws as well as ensuring proper rest conditions for drivers.

🔜 It now has to go to Plenary, and if approved by the MEPs, then it will be negotiated with the Council before it can become law. 
🗳
Digital Union: free flow of non-personal data in the EU 
🚨
🔓
📨

➡️ Removing obstacles to the free movement of non-personal data within the EU for companies and public authorities is the key aim of a draft law approved by the Internal Market Committee in the European Parliament. This will cut red tape and remove unnecessary barriers for businesses. It is considered a key factor for a competitive European data economy 
⬇️
• Companies and public authorities will have a wider choice of where to process data
• Data as 5th freedom in the single market, after persons, goods, services and capital
• Free flow will pave the way for artificial intelligence, cloud computing and big data analysis

🔜 It now has to go to Plenary, and if approved by the MEPs, then it will be negotiated with the Council before it can become law. 🗳
EU-wide penalties for money laundering 💸⚫️🚫⚪️
➡️ Currently, the differences between the EU countries in defining and sanctioning money laundering offences affect cross-border police and judicial cooperation and can be exploited by criminals and terrorists. The new strengthened EU-wide rules would improve enforcement in this area and act as a greater deterrent to terrorist and criminal activity. New measures to step up EU fight against money laundering were informally agreed by Parliament and Council negotiators: EU-wide definitions of money laundering, common EU-wide minimum penalties and new additional sanctions such as banning from elected offices
🔜 It now has to go to Committee in the European Parliament, then the Plenary, and if approved by the MEPs, then the Council before it can become law. 🗳
Halting spread of drug resistance from animals to humans 🐖🐂😷
➡️ Veterinary medicines must not under any circumstances serve to improve performance or compensate for poor animal husbandry, says the new law.
• Curb use of antibiotics on farms, so as to keep drug-resistant bacteria out of human foods
• Measures to encourage innovation
• Imported foods will have to meet EU standards.
🔜 The agreed text now needs to be formally approved by the Civil Liberties Committee, Parliament as a whole and the Council before entering into force
-
Next week is another Plenary week (where all MEPs are in Strasbourg to votes on proposals) 🗳🗳🗳🇫🇷
➡️ On the agenda is the upcoming EU summit, the Iran nuclear agreement, the composition of Parliament and redistribution of seats after next year's European elections 🗳🇪🇺 , the safety and privacy of drones 🚁, cyber security and EU-NATO relations 🔐. Netherlands' Prime Minister Mark Rutte will discuss with the MEPs on the future of Europe 🇳🇱. A debate on Poland and the rule of law is on the agenda too 🇵🇱⚖️
🔥 If you want to be updated too we suggest the European Parliament's press service http://www.europarl.europa.eu/news/en/press-room and the European Commission's news roomhttps://europa.eu/newsroom/home_en 🔥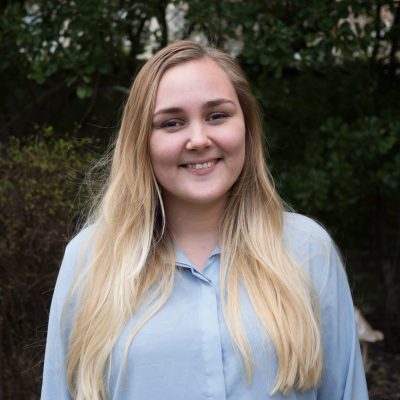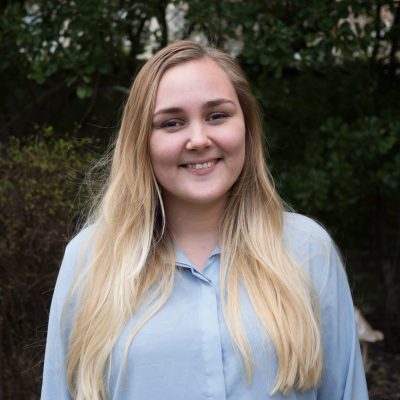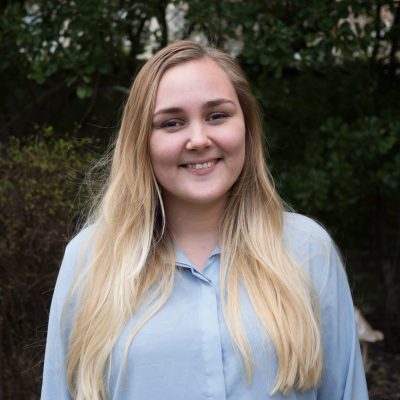 Written by Nadia Deis
Project Officer
Nadia is one of two project officers of the "YEP: Why European Parliament" project. Before working for AEGEE, she worked in the Directorate General for Communication in the European Parliament, and after for a Danish Member of the European Parliament, while on the side writing her master thesis on "Local level Europe". She holds a master degree in Public Administration and a bachelor in EU Studies, and have ground game experience with national EU campaigns.