Almost 47 months since we last published our Results Booklet on our website, we are happy to announce that the Y Vote Project is coming back in 2024! Curious about this new edition? Let us tell you how it all started and what we have planned for the upcoming months.
Shortly after the beginning of 2023, a small group of AEGEEans decided to restart the Y Vote Project. Some of them weren't even members of AEGEE-Europe when the last edition took place. Others met just a few weeks before, but they all had one thing in common – the motivation to encourage youth to participate in the 2024 European Elections and become more politically engaged and active in their communities. The project started with 5 young Europeans who spent the upcoming months writing grant applications, defining the main goals of the project and getting ready to share the new edition of Y Vote with the world.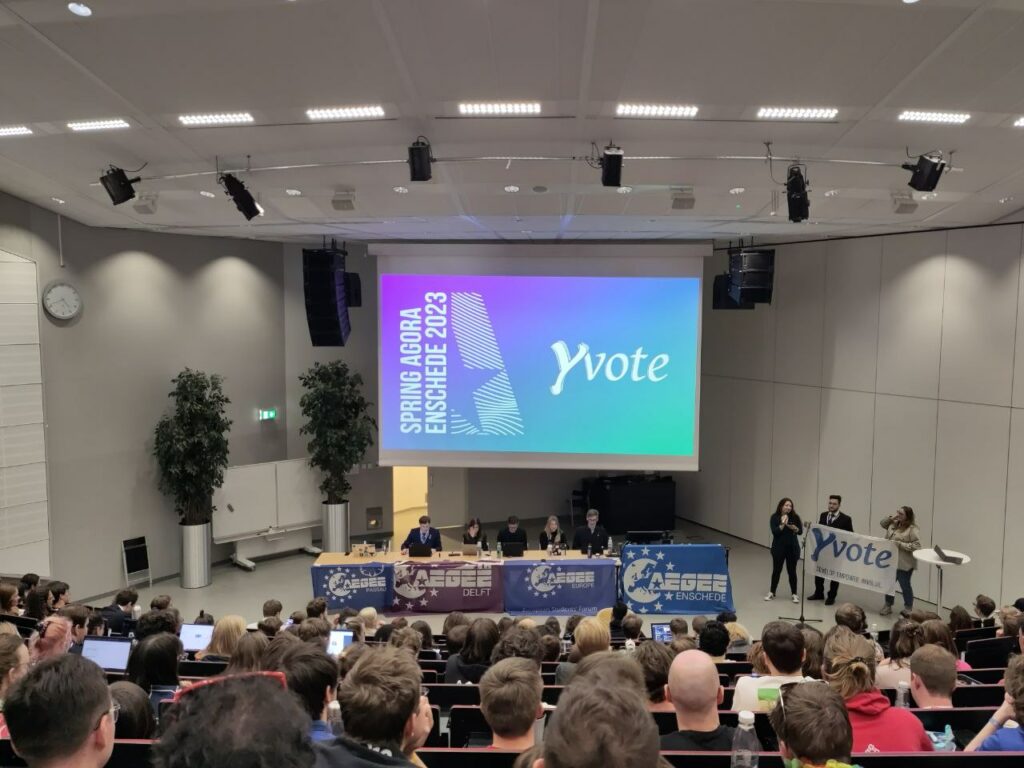 In May 2023, in front of the General Assembly of AEGEE-Europe in Enschede, the Netherlands, their initiative officially became a project of the organisation. Here they shared the vision of Y Vote with more than 200 young people from all across Europe. This was the beginning of the 4th edition of Y Vote as we know it today. Soon after this event, more young volunteers from AEGEE-Europe joined them and the Y Vote Project Team became the biggest team of the organisation at the European level. What followed was hours of weekly meetings, planning weekends, concept notes, external events and kick-off calls with partners across Europe.
Our goal was clear: to #develop #empower #involve young people to participate in the 2024 European Elections by not only exercising their right to vote but also getting involved in civic engagement activities to have a wider impact among fellow Europeans. Therefore, we started quickly preparing our Agenda for 2024. We decided to organise together with young people across Europe an online campaign, local activities, and European events, and to create new materials and start an Ambassadors Programme. We plan to continue the work done by the previous edition and provide young voters with the necessary knowledge to make an informed choice in the upcoming elections and participate.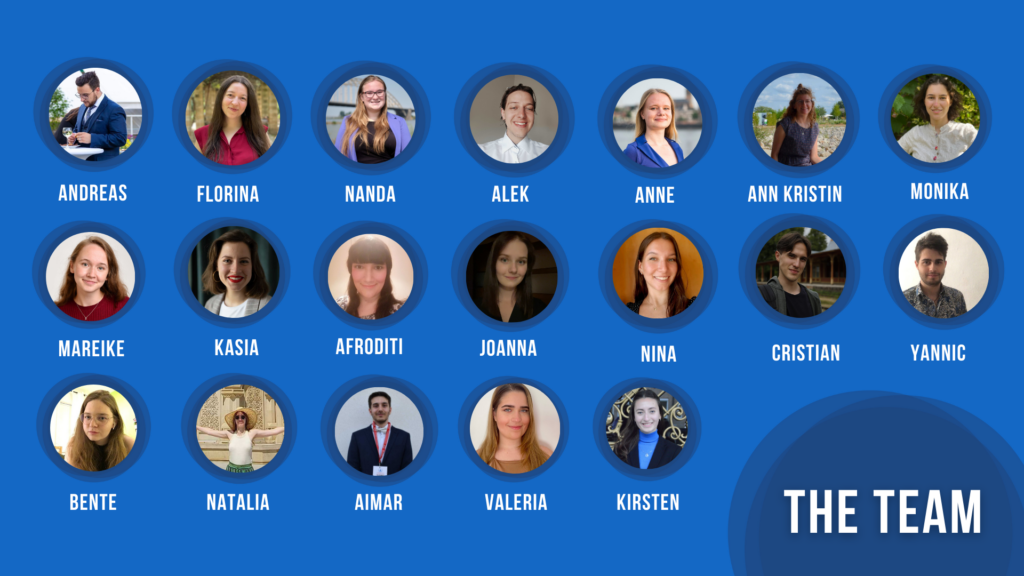 How to get involved
Do you want to learn more and be part of Y Vote 2024? Similar to the previous editions, the Y Vote Project is an initiative by and for young people. Our team already launched the online campaign and open calls for organising events, and you can get involved and contribute to our goals! If you are curious how, you can check our Project Booklet and use our Contact page in case you have any questions. Starting today, our website will be constantly updated with our work and our Social Media channels will keep you posted about this new edition. Start your Local Action now, host Y Vote in your city and help us to spread the word, because YOUth will not vote alone!
Check our Project Booklet